About our company
KleanFreaks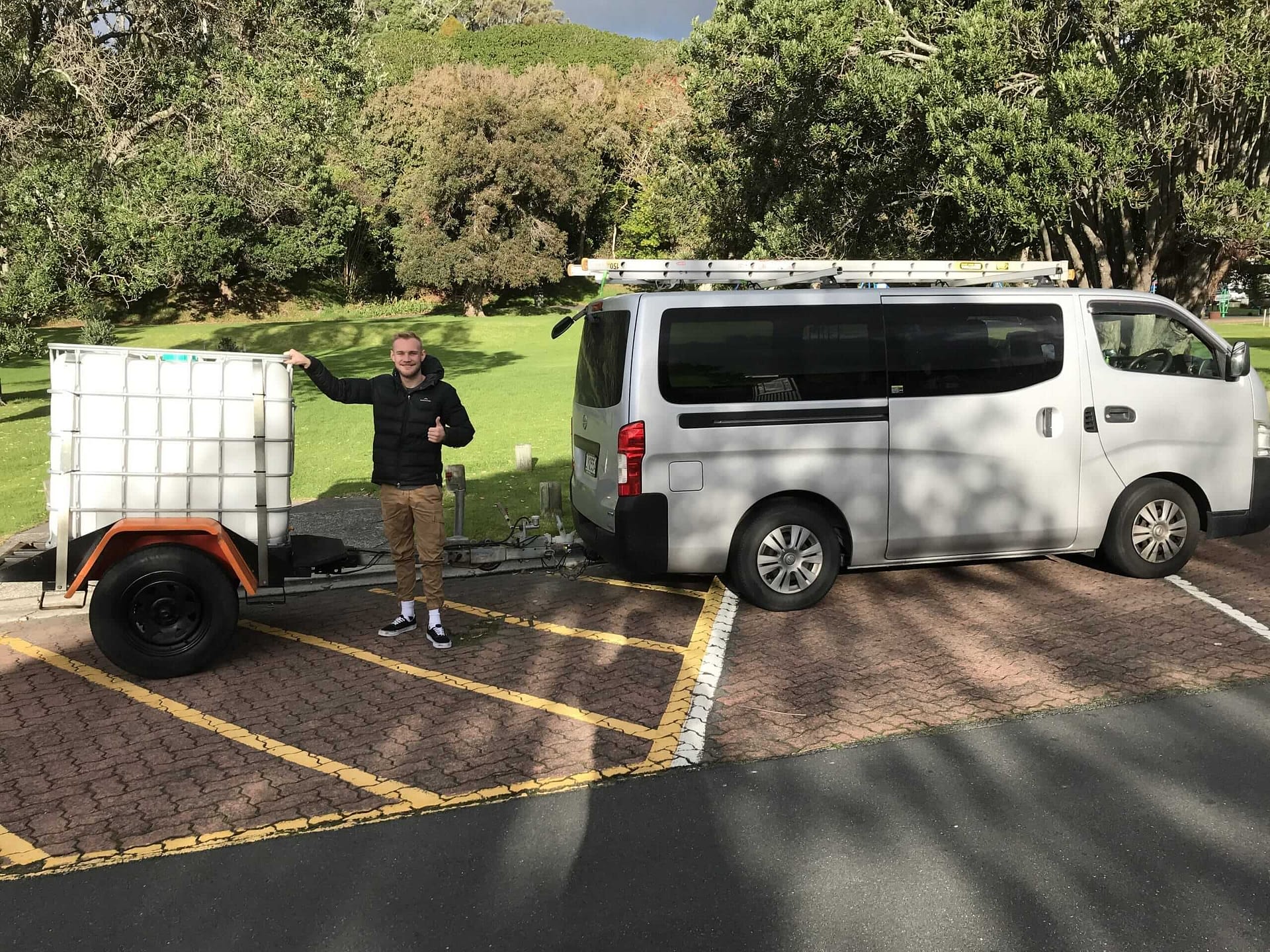 We are a commercial and residential washing company, who service the greater Auckland area. Our friendly and experienced team deliver high-quality work – we treat each job as though it's our own home or business. We also offer competitive pricing and will exceed your expectations with our strong industry knowledge. 
We offer a wide range of chemwash services such as commercial and residential building wash to leave the exterior of your home or business looking fresh. Some of our other services are gutter and drain cleans and roof treatments and spraying, both of which will help prevent leaks and fight against pesky mould and moss growth. We recommend this to help the lifespan of your roof or gutter and prevent long-term problems. We offer window cleaning and pre-paint surface washing, which will ensure a perfect paint finish. We also offer outdoor cleaning including paths, driveways, decks, walls and your pool area – getting rid of slippery green mould. Whether you're after regular scheduled cleanings or a one-off job, we've got you sorted and our team can recommend the best solution for you, no matter the job. 
We will recommend the perfect timeline for your washing, too. A house wash is the perfect way to get your house looking great for the summer season, while a roof and gutter service is perfect in the cold winter months to prevent moss and mould from growing and creating problems. If you like sparkly windows year round we can also arrange a quarterly window clean. 
We have a good reputation for our punctuality and pride ourselves on our commitment to providing the highest possible quality washing jobs. We guarantee that you'll be blown away by the results. We can offer a quote for any job and give you our best recommendation based on your situation. We'll tackle almost any washing job and have all the right equipment to get the job done efficiently and effectively. Get in touch today for more info or a quote.
We are a NoCowboys registered company which means we have a reputation for excellent work and plenty of testimonials to back us up. Please see our testimonials page to check out our reviews.
Using some of the highest quality sealers in New Zealand, Our specialist sealing team do a perfect job of all exterior concrete sealing for paths, driveways and pool areas.